More about buying a home:
A reverse mortgage or 'home equity release' is a way for homeowners aged 60 or over to borrow funds using their home as a security. The loan can be used for whatever you want and is paid back to the bank by you when you sell your home or by your estate when you pass away. 
Reverse mortgages aren't suitable for everyone and there are potential drawbacks. Talk to an adviser to learn more.  
What is a reverse mortgage? ​
Reverse mortgages are named as such because they don't require regular payments like a standard mortgage and instead are paid back when you sell your home. If aged 60 or older, homeowners can borrow up to a percentage of their home's value based on the age of the youngest borrower, using the home as security.
Your lender will charge interest on your reverse mortgage loan at a floating rate that is usually a little higher than their standard advertised home loan interest rate.
When you sell your home (often because you have moved to a retirement home) or pass away, the lender will recoup the loan balance (including accrued interest) from the sale price.
Do I qualify for a reverse mortgage?
The key lending criteria and points to consider for a reverse mortgage are: 
You must be aged 60 or older

You must own your home outright, or 

if you have a small outstanding home loan balance you must use the reverse mortgage to pay this off

The amount you can borrow is limited

by your home's value — you can only borrow up to a certain percentage
What can I use a reverse mortgage or 'home equity release' for?
The money borrowed with a reverse mortgage is commonly used by retirees who want to make day-to-day living more comfortable.  
Things you may want to use a reverse mortgage for:
Healthcare

 (medication

, surger

y

, in-home care, etc.

)

New 

c

ar

 purchase

Holiday 

or travel

Day-to-day expenses

Home improvement (potentially alterations

 to improve accessibility if your mobility is decli

n

ing

)

To pay off what's left of your home loan

Debt consolidation
What are the risks of a reverse mortgage?​
Reverse mortgages are a calculated risk. One of the potential downsides is that if the interest rate grows faster than your home appreciates in value, the loan balance will eat into the equity you have in your home. This means there may not be anything left over after selling it and paying back your reverse mortgage lender. That could be a tough pill to swallow if you had planned on leaving something behind for your family. 
Borrowers can help protect themselves by ensuring their reverse mortgage has a 'lifetime occupancy' guarantee, meaning they have the right to live in their home for as long as they want.  
Additional protection is offered with a 'no negative equity' guarantee so that the borrower (or their estate) won't have to repay more than the price their house sells for. 
What are my other options?
There are additional options to make life easier in retirement. If you don't think a reverse mortgage is for you, you could: 
Sell up and downsize to a smaller 

home of less value

Rent your 

home

and downsize to a smaller place

Take in a boarder

S

ubdivi

de or cross-lease 

your section if suitable

Consider selling 

part of your house to family members

 (using legal advice)

Enquire about rates relief

offered by some local authorities
Releasing your home's equity by way of a reverse mortgage is a good option if it suits your situation and goals, but it's not to be entered into lightly. Our advisers can help you get your head around the pros and cons of reverse mortgages. Get in touch now to chat about your situation. 
We're all about empowering our customers with the knowledge and assistance to get them where they want to be in life. Let TMO help pave the way to where you want to be.
Property Investor Success Stories
Claire and Hamish expand their portfolio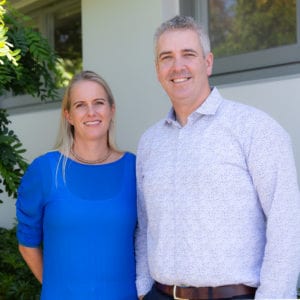 Location: Christchurch
Situation: Refinancing to expand investment property portfolio.

TMO have been a huge part in the foundations of our investment strategy, and still are. As we've progressed and grown over the years, we have always valued their opinion and advice.
Without this we wouldn't be living the life we are today, which is a direct result of the investment decisions we've made. We like the no-nonsense 'just get on with it' approach and TMO always seem to find a way to make it happen.
Plus, they are extremely responsive and available to help when needed.
Content about finance solutions
Read helpful blogs about various finance topics.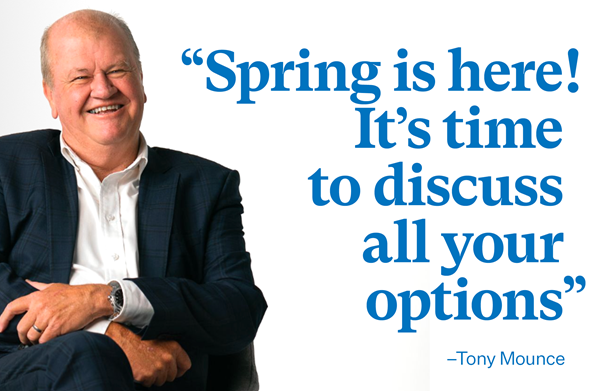 MORTGAGE UPDATE. NEW SPRING OPPORTUNITIES ARE UPON US! Despite what the markets are doing, there is nothing quite like the feeling of spring in the
Read more