Using bridging loans to
buy your next home
More about buying a home:
Buying and selling a home at the same time can be a stressful and financially tricky time. Bridging loans are designed to help borrowers buy a new house before they've sold their current home. 
Bridging finance can reduce time pressure, meaning you don't have to juggle settlement dates.  
Bridging finance helps you 'bridge the gap' between buying your new home and selling your old one.
When you sell your home (often because you have moved to a retirement home) or pass away, the lender will recoup the loan balance (including accrued interest) from the sale price.
How does a bridging loan work?
Due to their short–term nature, the repayment structure of these loans is interest-only. Bridging finance can sometimes be quite expensive because you are paying your own home loan plus the short-term loan, pending the sale of your property.  
The interest will be calculated at your lender's advertised floating rate.
What risks are involved in bridging finance?
Because there are lots of moving parts to bridging finance there is also increased risk. If your existing home ends up with a delayed settlement for any reason, you'll be servicing the bridging loan for a longer period than anticipated and there's also a risk of your lender's interest rate increasing during this time, which will incur further costs for you. 
Are there alternative ways to finance your next purchase?
There are alternatives to bridging loans, and we can help you explore these with your lender. The alternatives offered by some lenders can include: 
Borrowing 

more 

against the equity in your current home

, c

reating a 

separate loan 

that covers only the additional amount

 drawn. This

 allow

s

 

an

 existing 

fixed-interest rate loan to go undisturbed

If

you're in the middle of a 

fixed-term loan 

when you sell your home 

and don't want to incur 

break fees, some lender

s 

will allow you to 

keep the loan and 

transfer

 it

 to

 

your new home

, using it

 as the security
Our knowledgeable advisers are here to help, so get in touch to talk more about bridging finance and any alternatives that may suit your situation.

We're all about empowering our customers with the knowledge and assistance to get them where they want to be in life. Let TMO help pave the way to where you want to be.
Property Investor Success Stories
Glen Colquhoun has been using Tony Mounce for over 20 years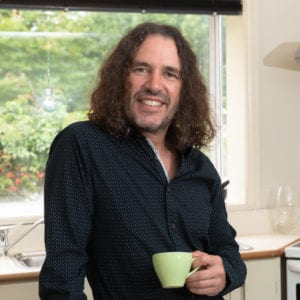 Location: Christchurch
Situation: Purchasing investment properties

Adviser: Tony Mounce and various other team members

Tony Mounce Mortgages has been there since day one, helping me obtain finance to purchase rental properties.
I have a long and outstanding working relationship with Tony Mounce, which now spans over 20 years. I have found Tony and his highly professional team to be exceptional in helping me secure finance for me to move ahead.
I use TMO for all financial lending services and have dealt with different team members, including Tony along my journey.
The Tony Mounce team are excellent and have a high level of empathy. I receive 100% satisfaction in my dealings with them, which is why I continue to use and recommend their services.
I rate my experiences as superb; Tony and his team have helped me reach financial freedom through their great service, in acquiring competitive finance for me to reach my goals.
Content about finance solutions
Read helpful blogs about various finance topics.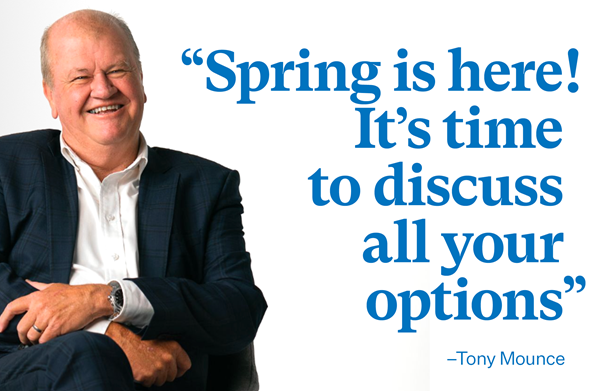 MORTGAGE UPDATE. NEW SPRING OPPORTUNITIES ARE UPON US! Despite what the markets are doing, there is nothing quite like the feeling of spring in the
Read more