Becoming a commercial
property investor
More about property investment:
More about buying a home:
For some emerging property investors, commercial real estate may seem like an overly expensive and complicated proposition. Others argue that yields and return on investment are easier to come by with commercial investments than with residential investments. 
There is usually more money and legislation involved in commercial property investments, so due diligence and seeking advice from professionals is essential.
Lending for commercial property investments​
Lending institutions generally have tighter conditions around commercial real estate investments. While they may sometimes offer low-deposit loans for residential investment property, they often require higher deposits when lending to commercial property investors. 
With this in mind we recommend you speak to an adviser to help you assess your lending options, before you start your commercial property search. 
What type of commercial property should I invest in?
Understanding the ins and outs of owning the different types of commercial property will help you decide which one will suit you best, be that office space, a warehouse, a retail store, café or industrial storage yard. 
A hospitality or retail venue on a busy high street will be the most appealing option for many. Keep in mind these most often require some level of fit-out to make them tenantable. It is often the tenant that will pay for the fit–out, however if the landlord (that's you) attends to some or all of the fit–out for the tenant then the cost could be reflected in the lease or rent you charge. Bear in mind, fit–outs can be costly, sometimes requiring building consent and code of compliance certificates.  
Add to that the fact there is a higher turnover when it comes to hospitality tenants which means finding new occupants more often and potentially more fit-outs. That said, the value of a high street location will mean you can charge a higher rent and potentially receive a better yield. 
Office space varies greatly so think about how many tenants you may end up dealing with in the one building and what level of service and infrastructure you want to offer — will you supply telecommunications, security, cleaning services, etc. as part of the monthly rent? 
The likes of industrial yards, warehouses and processing plants may give you lower yields, but can be more of a turn-key operation as they are often low maintenance and tenants may be more stable. 
Who makes the best tenants for commercial investment properties?​
If lenders see that you'll have the ability to attract a reliable tenant who can provide a consistent yield, you may be able to access better interest rates and terms on your loan. 
Strong and reputable businesses in particular industries are more likely to sign a longer lease agreement and will be seen as 'lower risk' tenants by your lender. These may include the likes of established businesses such as a long-running law or accounting firm, fast food chains, supermarkets, etc.  
Where is the best location to buy commercial investment property?
Location is pivotal to the value of real estate and commercial investment property is no different. Buying commercial property in a smart location will provide longer tenancies, better yields and in some cases more agreeable lending terms.  
The location you want will depend on what type of space you are looking for: 
If you 

want 

ret

ail or hospitality 

tenants

,

 

you'll

 want an 

urban spot with 

a high volume of foot traffic




 

A

n 

attractive 

industrial yard

 will 

have 

good access for heavy transport vehicles

, and not to be too far from a 

main 

highway




 
If investing in a 

w

arehouse 

or processing 

plant

,

 

you'll

 want one in a

n industrial zone where your likely tenants can 

meet 

their 

legislation

 obligations




 

Office space

 

will be more appealing to tenants if 

it's

 centrally located

 with parking 

spaces

. 

C

lose proximity

 to potential associates

 and 

suitable eateries for 

meetings and business lunches

 

is also in high demand
Make a commercial property buying checklist​
Making a roadmap to follow when buying commercial property is a smart move. There are plenty of other steps you can speak to us about, but at a minimum your checklist should feature the following: 
 
Establish which type of commercial property you want to invest in




 

Do your homework and perform due diligence 

on each property 

(building inspection, 

LIM, etc.

)




 

Your finances need to be in tip-top shape before applying

 

for a commercial property investment loan




 

Know 

where you stand with commercial insurance

 on the property and what

 it

 cover

s




 
Go over the existing

 lease (or the one you create) with 

your lawyer

 to ensure it 

will serve your goals




 

Understand 

the title — is it a 

unit title that 

means 

you'll

 be a body corporate member

?

 


 

Speak to your accountant about 

how the purchase will affect your taxes




 

Ask the professionals: chat to 

a 

home 

loan a

dviser

, 

accountant

, lawyer, 

and 

commercial 

real estate and 

property management agent

s
Find out the 

property's 

NBS (National Building Standards) score. This is a rating provided by a qualified engineer and will be

requested by

 the lender as they will likely not lend on a building with too low 

of 

an NBS

.

 

D

ifferent lenders have different approaches here 

—

 your a

dviser will 

understand

 each lender's policy 

with regard to

NBS and advise on the best action
We're all about empowering our customers with the knowledge and assistance to get them where they want to be in life. Let TMO help pave the way to where you want to be.
Property Investor Success Stories
Claire and Hamish expand their portfolio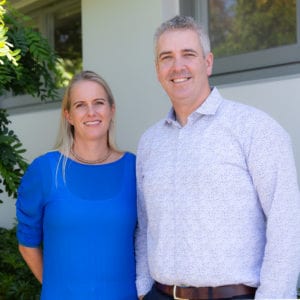 Location: Christchurch
Situation: Refinancing to expand investment property portfolio.

TMO have been a huge part in the foundations of our investment strategy, and still are. As we've progressed and grown over the years, we have always valued their opinion and advice.
Without this we wouldn't be living the life we are today, which is a direct result of the investment decisions we've made. We like the no-nonsense 'just get on with it' approach and TMO always seem to find a way to make it happen.
Plus, they are extremely responsive and available to help when needed.
Content for Property Investors
Read helpful blogs for property investors, like you.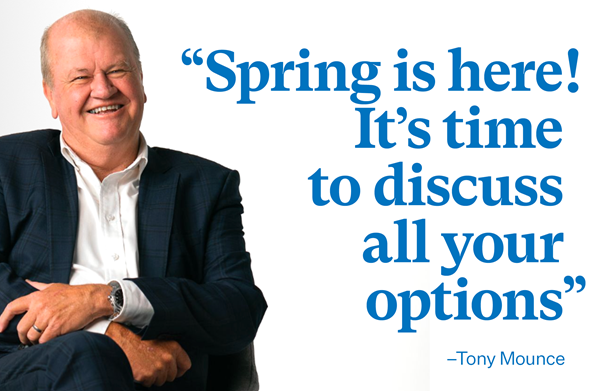 MORTGAGE UPDATE. NEW SPRING OPPORTUNITIES ARE UPON US! Despite what the markets are doing, there is nothing quite like the feeling of spring in the
Read more