Is buying a holiday home a
good property investment?
More about property investment:
More about buying a home:
Weekend getaways and long summer breaks in your own holiday home are part of the Kiwi dream, not far down the list from buying your first house.
With the growing popularity of holiday home booking platforms, more and more New Zealanders are realising the holiday home dream by treating their slice of bach paradise as an investment property — renting it out to other holiday makers in the high season and occupying it themselves at other times for a low-cost, high-comfort getaway in the familiarity of your own abode.
But is buying and operating a holiday home as a rental property a wise investment.
Let's look at what you need to consider.
Can you afford the mortgage on a holiday home?​
No matter how romantic your visions of a fishing retreat, beach bach, ski chalet or lakeside getaway may be, you have to remain realistic about whether or not you can afford to service what will likely be a second mortgage.
Homes used as holiday rentals create a less stable income than traditional investment properties that are rented out by tenants. Because of this, lenders don't offer loans based on the rental income earning potential of a holiday home, rather they lend based on your ability to pay the mortgage solely using your income.
Can you make money renting out a holiday home?
Rental income earned through listing your holiday home on a booking platform will go some way in offsetting your costs, but it may not always be enough to cover your mortgage payments.
You'll need to choose a location carefully, identifying how long the holiday season lasts and how many nights you can offer a vacancy. To maximise the rental income from your holiday home you'll need to make it available during peak times, meaning you can only visit during quieter periods, and will have to pay for accommodation if you decide to stay elsewhere during these times.
Year-round locations like Taupo and Queenstown can create the highest volume of paid stays, while seasonal spots may provide higher rates due to greater demand during their shorter peak seasons.
If you want to have a chance of breaking even or making money from your holiday home, you'll need to market and manage it with a professional enthusiasm equivalent to that of a hotel owner. Some love this lifestyle while others prefer to spend similar amounts of money — and much less effort — paying to holiday at someone else's investment property, no strings attached.
The pros, cons and hidden expenses of buying a holiday home?
There are pros, cons and costs tied up in holiday homes beyond mortgage payments, maintenance, rates and insurance. Here's some of what you should contemplate during your decision making process.
If you're proactive in marketing your holiday home as a rental, the revenue you can create can help offset costs such as your loan repayments and interest, rates and maintenance
Depending on where you buy, your holiday home could become your retirement home when the time comes
The property may increase in value, with the resale covering your costs and maybe even creating a profit to help you make your next step
You can take friends and family with you on holiday and offer them free digs
Ultimately, you won't have to pay for holiday accommodation anymore!
You can pack light when going away because you can leave a lot of the holiday essentials there (think toys, books, bikes, body boards, etc.)
You'll have the ability to go on holiday whenever you want, enjoying a sense of comfort and familiarity you just can't find when paying for accommodation
Your holiday home may not increase in value, meaning you may not make any capital gains. Something to consider when choosing mortgage type
For the best rental yields, you'll need to leave your holiday home open for guests during peak periods, meaning you may have to visit at less opportune times of the year
You'll also need to find an alternative destination at times like school holidays and public holidays if you plan to go away
You may have to compromise on your dream location to make your holiday home easier to rent
You or your family may grow tired of visiting the same spot every holiday
Costs such as:

Fully furnishing the house — the nicer the furnishings, the higher the rate you can ask and the more attractive the venue will be
Consumables. You'll need to keep the property stocked with all the consumables you'd expect to find at a holiday rental — hand soaps, dishwashing powder/liquid, laundry powder/liquid, etc.
Agent and listing fees required to help promote your holiday home as an inviting option for paying guests
You, or an agency may need to service the unit between guests leaving and the next group arriving; cleaning, washing linen and restocking consumables
You, or a contractor will need to maintain the lawn and gardens to keep the place looking tip-top for your guests
Things break… if guests break something, you will likely foot some or all of the replacement cost
We're all about empowering our customers with the knowledge and assistance to get them where they want to be in life. Let TMO help pave the way to where you want to be.
Property Investor Success Stories
Claire and Hamish expand their portfolio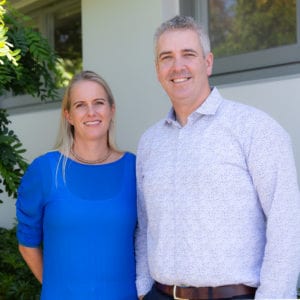 Location: Christchurch
Situation: Refinancing to expand investment property portfolio.

TMO have been a huge part in the foundations of our investment strategy, and still are. As we've progressed and grown over the years, we have always valued their opinion and advice.
Without this we wouldn't be living the life we are today, which is a direct result of the investment decisions we've made. We like the no-nonsense 'just get on with it' approach and TMO always seem to find a way to make it happen.
Plus, they are extremely responsive and available to help when needed.
Content for Property Investors
Read helpful blogs for property investors, like you.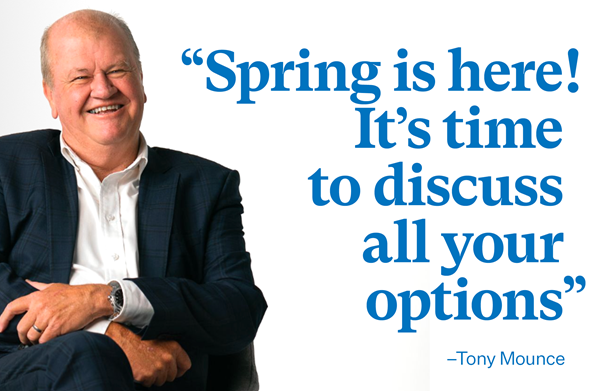 MORTGAGE UPDATE. NEW SPRING OPPORTUNITIES ARE UPON US! Despite what the markets are doing, there is nothing quite like the feeling of spring in the
Read more