Your journey to home ownership
More about buying a home:
More about buying a home:
For first home buyers, the journey to owning your first home may seem long, complicated and sometimes downright overwhelming. It's important to remember everyone starts at the bottom of the ladder and getting to the first rung can be made so much easier with help from professionals.
We offer a highly personalised mortgage, finance and insurance advice service that's built on a wealth of industry knowledge and experience.
6 steps to owning your first home
The path to homeownership always starts with a deposit — usually you'll need a 20% deposit for your first home. This may seem out of reach if you're yet to start saving but creating a budget and simply making a start is a great first step. Exploring all your options, such as family contributions, will bring your dreams closer to reality.
Using KiwiSaver to buy your first home
If you meet the eligibility requirements (contributing for 3+ years, etc.) there's a good chance you'll be able to tap into your KiwiSaver scheme to help buy your first home.
Receiving a conditional approval before you make an offer on a property (most often referred to as pre-approval) gives you an idea of how much you can afford to borrow, allowing you to narrow your search to houses priced within your budget.
With a pre-approval under your belt you can go wild viewing houses and attending open homes. Or, if you're building new, this step in your journey will be slightly different, but equally exciting.
The right home loan for you
It's important to choose the right type of home loan and set up your mortgage in a way that makes sense for your finances and personal situation. This is where our many years of experience in mortgage advising come in to play, helping you to choose the absolute best options for your position.
Preparation for moving into your new home
CONGRATULATIONS! You've found your new home and it's time to get the paperwork ready for settlement day. Your lawyer will help you complete all remaining paperwork. This includes signing home loan documents and confirming remaining balances get paid before moving day!

The sooner you start with step one, the sooner you'll reach this point. So, get in touch to begin your journey. We'll be there with you each step of the way to make sure you have all your paperwork in order, to give you advice and encouragement, and to support you.
We're all about empowering our customers with the knowledge and assistance to get them where they want to be in life. Let TMO help pave the way to where you want to be.
First Home Buyer Success Stories
Simon and Katie buy their first home, and peace of mind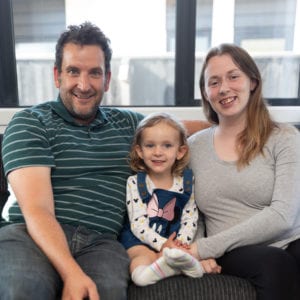 Location: Woodend, Cantebury
Situation: Buying first home and finding life insurance policy

We were looking to buy our first home and get life insurance in the process. We had tried to talk to our bank but found them difficult to deal with. We chose Tony Mounce Mortgages as our advisers because everyone we talked to was easy to deal with and talked us through every step of the process without any pressure. We spoke to them about our options and what it would take for us to get a mortgage, then went back to them a year later when we were in a position to go ahead.
A positive outcome without the stress
The outcome was perfect — we got a mortgage on the terms we wanted and have been able to build a beautiful home we designed ourselves.

The team stayed in contact with us every step of the way and made the process as smooth as it could be. We didn't have to spend hours on the phone with the bank arranging anything or causing needless stress.
Our experience was awesome, and we'll happily go to them again for any mortgage needs in future. They made every step of the process so easy, and everyone has been lovely and amazing to deal with.
You really feel like the team go above and beyond to get everything right for you.
Content for first home buyers
Read helpful blogs relevant to first home buyers, like you.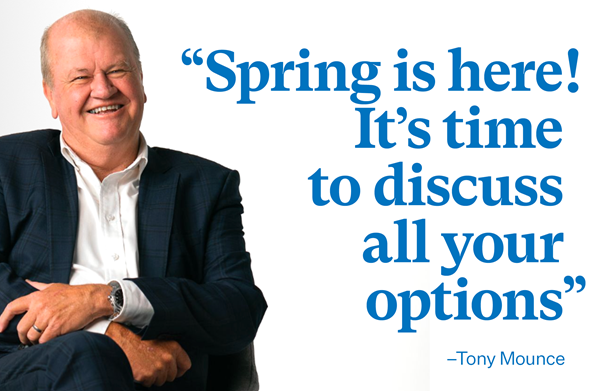 MORTGAGE UPDATE. NEW SPRING OPPORTUNITIES ARE UPON US! Despite what the markets are doing, there is nothing quite like the feeling of spring in the
Read more