More about buying a home:
More about buying a home:
Lenders can sometimes provide a low deposit home loan for an existing property purchase. The Reserve Bank of New Zealand (RBNZ) allow lenders to lend a certain amount of their money to borrowers with just 10%, and in some cases 5%.
There are multiple options for people with low deposits, speaking to an adviser means your application will be sent to the right lender for you and give you the best shot of getting an approval, first time round.
Entering into a guarantor lending arrangement with your family or friends can be a fruitful move, allowing you to realise your dream of home ownership. However, if things go wrong and you're unable to meet the obligations of your mortgage, the resulting hardship may take a severe toll on the relationship you have. We recommend both parties seek independent legal advice before applying for this type of home loan.
Guarantor lending is when you and a member of your family or a friend, join forces to offer a lender a higher level of security they can fall back on if you fail to service your mortgage payments.
In this arrangement it's quite common for the parents to become joint borrowers with their adult children (you). The lender uses your parent's home as additional security, and any equity in it as your deposit.
Once you've repaid the portion of home loan your parents are guarantor to (e.g., $80,000 of the total $400,000 borrowed), their liability ceases and the security your lender holds over their home is released.
It's important to note that there are various criteria to meet to qualify for this type of home loan. These include (but are not limited to): you must live in your new home, both you and the guarantor will need to go through the home loan application process (providing details of your income, debts, etc.) as you'll both be responsible for the amount of the loan that is lent against the value of their property.
We're all about empowering our customers with the knowledge and assistance to get them where they want to be in life. Let TMO help pave the way to where you want to be.
First Home Buyer Success Stories
Simon and Katie buy their first home, and peace of mind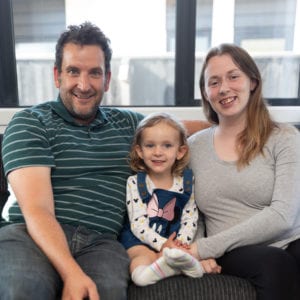 Location: Woodend, Cantebury
Situation: Buying first home and finding life insurance policy

We were looking to buy our first home and get life insurance in the process. We had tried to talk to our bank but found them difficult to deal with. We chose Tony Mounce Mortgages as our advisers because everyone we talked to was easy to deal with and talked us through every step of the process without any pressure. We spoke to them about our options and what it would take for us to get a mortgage, then went back to them a year later when we were in a position to go ahead.
A positive outcome without the stress
The outcome was perfect — we got a mortgage on the terms we wanted and have been able to build a beautiful home we designed ourselves.

The team stayed in contact with us every step of the way and made the process as smooth as it could be. We didn't have to spend hours on the phone with the bank arranging anything or causing needless stress.
Our experience was awesome, and we'll happily go to them again for any mortgage needs in future. They made every step of the process so easy, and everyone has been lovely and amazing to deal with.
You really feel like the team go above and beyond to get everything right for you.
Content for first home buyers
Read helpful blogs relevant to first home buyers, like you.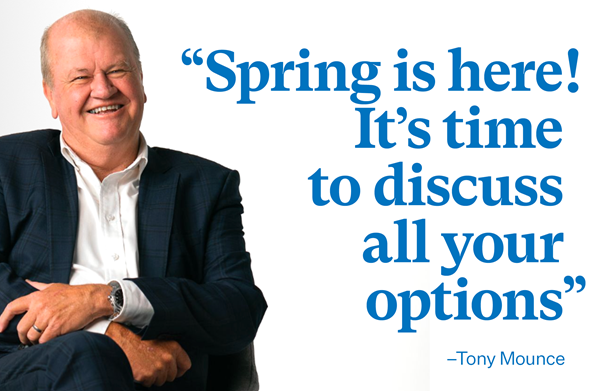 MORTGAGE UPDATE. NEW SPRING OPPORTUNITIES ARE UPON US! Despite what the markets are doing, there is nothing quite like the feeling of spring in the
Read more