Why use an adviser to buy
an investment property?
More about property investment:
More about buying a home:
If you're purchasing your first investment property, or you're looking to expand your residential or commercial portfolio, an adviser can help you navigate the complexities of financing multiple properties. An adviser will help you consider a wide array of lender products and interest rates, as they may have done when you were buying your first home. 
We can help you consider all your residential property investment options. 
What can an adviser do for property investors?
Our advisers regularly work with property investor clients and have expert knowledge of the financial opportunities and laws that apply to the different circumstances property investors will encounter. 
Advisers can act as a go-between, connecting you to lenders and the best products and rates for your situation. They can manage your finance application process, advising you throughout to help you achieve the best result for your unique set of circumstances. 
We can help you assess investment and financing opportunities and evaluate properties prior to purchase. Because the objective of buying investment property is more complicated than purchasing a home to live in, a good adviser consulting on a property investment purchase will take a more holistic approach to the client's needs, looking two or three steps into the future instead of concentrating and advising solely on the immediate purchase. 
Here at Tony Mounce Mortgages we strive to provide our property investment clients with the right advice and options to help them secure a good yield and reliable cash flow from their purchase — be it residential or commercial. 
Property investors (that's you) don't pay anything to their adviser for assisting with a standard residential mortgage. However, there can sometimes be a fee for non-bank lending or commercial contracts.
If you haven't worked with a mortgage adviser in any capacity before, you can learn more about the pros and cons of using one, over here. If you'd like to learn more about property investment and how we can help you make your next move, drop us a line
We're all about empowering our customers with the knowledge and assistance to get them where they want to be in life. Let TMO help pave the way to where you want to be.
Property Investor Success Stories
Glen Colquhoun has been using Tony Mounce for over 20 years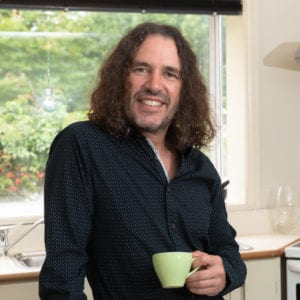 Location: Christchurch
Situation: Purchasing investment properties

Adviser: Tony Mounce and various other team members

Tony Mounce Mortgages has been there since day one, helping me obtain finance to purchase rental properties.
I have a long and outstanding working relationship with Tony Mounce, which now spans over 20 years. I have found Tony and his highly professional team to be exceptional in helping me secure finance for me to move ahead.
I use TMO for all financial lending services and have dealt with different team members, including Tony along my journey.
The Tony Mounce team are excellent and have a high level of empathy. I receive 100% satisfaction in my dealings with them, which is why I continue to use and recommend their services.
I rate my experiences as superb; Tony and his team have helped me reach financial freedom through their great service, in acquiring competitive finance for me to reach my goals.
Content for Property Investors
Read helpful blogs for property investors, like you.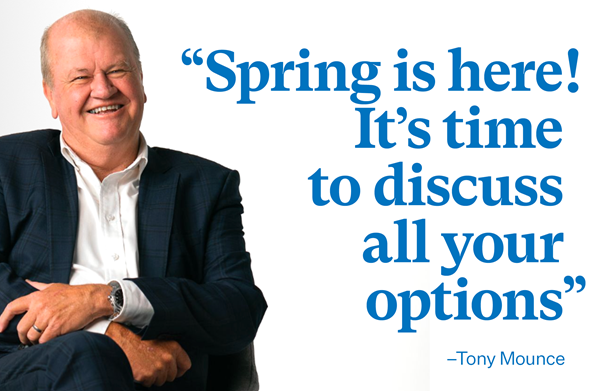 MORTGAGE UPDATE. NEW SPRING OPPORTUNITIES ARE UPON US! Despite what the markets are doing, there is nothing quite like the feeling of spring in the
Read more