Refixing interest rates
on your home loan
More about buying a home:
If you're approaching the end of your fixed-term mortgage period, it's time to start thinking about talking to a mortgage adviser about refixing your interest rate or changing the way your mortgage is structured. 
If they don't hear from you, your lender may default your loan to their current standard rate, so it pays to speak with an adviser who can help you negotiate a more favourable deal. 
When should I refix my home loan?
Your lender should notify you a couple of months before your fixed–term period ends, but it pays to be proactive about these things so your mortgage adviser will be in touch with you ahead of time to discuss any changes to your circumstances and discuss your options. This will allow you and your adviser plenty of time to consider the lending products and rates available to you. 
Your adviser will likely take stock of market trends and what has changed in the lending industry since your fixed-term agreement began. They'll process this information and talk to you about any changes to your circumstances or your future goals and based on these — present you with the best options for your consideration. 
What are my options when refixing my home loan?
Lock in a new fixed rate

 – 

If you

're coming to the end of a 

fixed interest rate

 

period

 

and

 

t

ake

 comfort in 

knowing 

exactly 

what you

r repayments 

are 

going to be, you may want to lock in

another term at a 

new 

fixed interest rate — with some luck

 this could be lower than your previous term
Go for a floating (or variable) 

rate

 – 

You may 

now want more flexibility from your home loan

 and choose

 to switch to a floating rate

.

 

This 

may see your 

repayments go up or down

 as your lender's interest rates

 rise or fall

, but you'll be able to 

make 

additional payments if you wish at no cost
Choose a combination of fixed and floating

 rates

 – 

If you want 

to take advantage of a bit of both of the above

, you can 

change to a combination of fixed and floating rates

, putting 

a fixed

-term rate in place for 

part of your home loan, and a floating interest rate 

in place for the remaining portion.

 You'll be able to make extra payments while retaining some 

peace of mind around 

repayments
Take a more in-depth look at these options and additional ways you can restructure your mortgage. 
How to get the best deal when refixing your home loan
If done correctly, the amount of research and negotiation involved in refixing your home loan is on par with what went into establishing your terms when you first purchased your home. 
This is where our advisers are invaluable. We will always investigate what your current lender can offer you to retain your business, however we can also seek an alternative offer for you to consider. This ensures your current lender provides you with their best offer upfront. If for any reason you no longer wish to remain with your current lender, please let us know so we can seek several alternative options.  
We can listen to your current needs and future goals and discuss your next step with you. 
We're all about empowering our customers with the knowledge and assistance to get them where they want to be in life. Let TMO help pave the way to where you want to be.
Property Investor Success Stories
Claire and Hamish expand their portfolio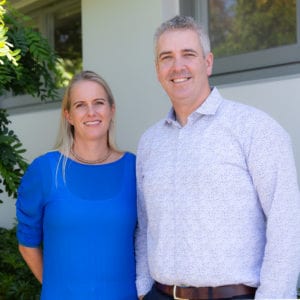 Location: Christchurch
Situation: Refinancing to expand investment property portfolio.

TMO have been a huge part in the foundations of our investment strategy, and still are. As we've progressed and grown over the years, we have always valued their opinion and advice.
Without this we wouldn't be living the life we are today, which is a direct result of the investment decisions we've made. We like the no-nonsense 'just get on with it' approach and TMO always seem to find a way to make it happen.
Plus, they are extremely responsive and available to help when needed.
Content about finance solutions
Read helpful blogs about various finance topics.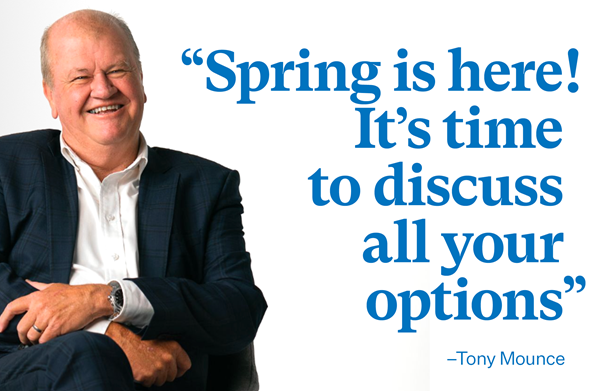 MORTGAGE UPDATE. NEW SPRING OPPORTUNITIES ARE UPON US! Despite what the markets are doing, there is nothing quite like the feeling of spring in the
Read more